Expect the Best.
Founded in 1972 by the present owner Jerome R. Meyer, M.I.S. of America, Inc. has grown to be a major supplier of water treatment products in the northeast. As a distributor, the focus of the company has always been to search the market for the latest technology that is effective and environmentally friendly.
The company has grown steadily over the past 40+ years. Today we purchase from over 30 manufacturers throughout the U.S. We continue to expand our product line as well as other services we provide to our customers which include lab analysis and training for NYS 7G licenses which require continuing education credits to maintain a licenses when applying pesticides in NYS.
Our success is attributed to our constant belief that we exist to serve our customers. Call us and a friendly person will answer the phone. Have a problem? Our in house experts are here to help. In the field you can count on our well trained and experienced sales reps to test your water on site and also to help train your operators.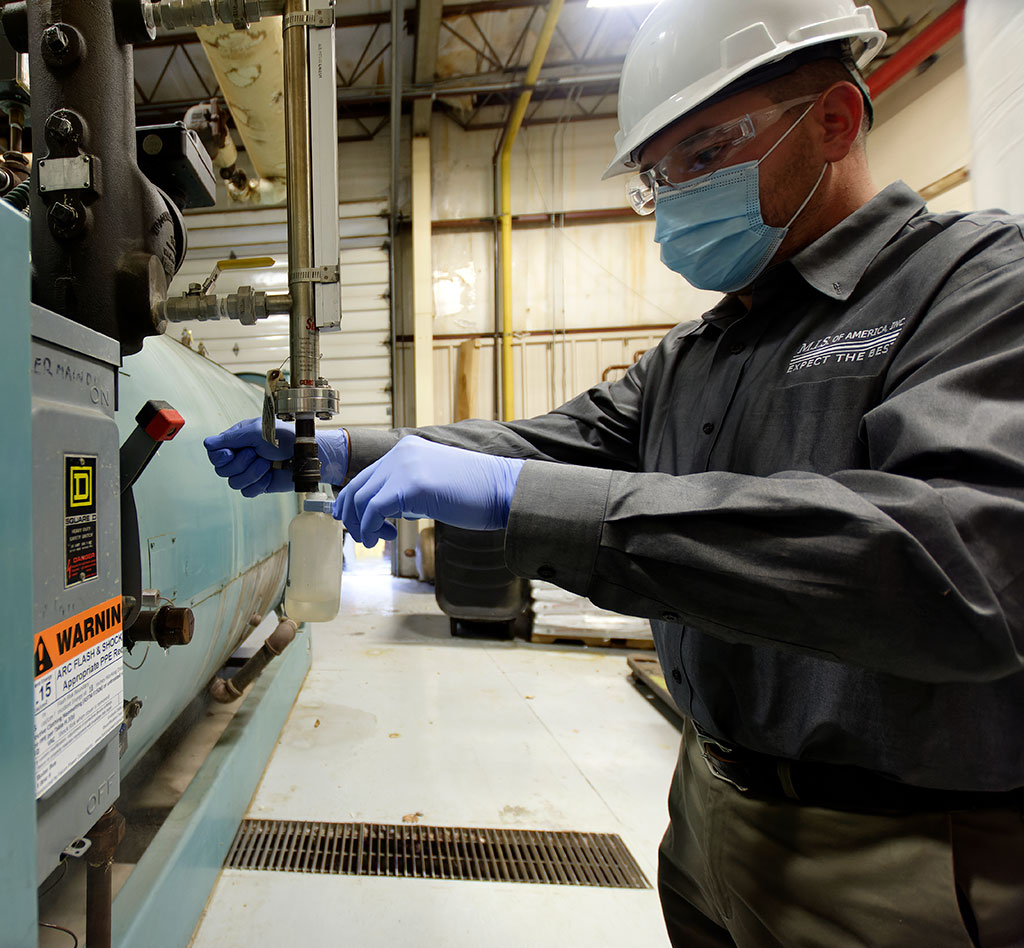 President
Jerry Meyer Jr., CWT
 Jerry graduated from SUNY Oswego in 1993 with a dual Bachelor's Degree. He then took over and developed the Central New York territory. He served customers from Watertown and Canton areas in the North to Binghamton in the South and Albany in the East. Jerry is a CWT, Certified Water Technologist, and has extensive experience in troubleshooting water treatment concerns. Give him a call with your treatment questions.
CEO and Treasurer
Jerome R. Meyer, CWT
The founder of M.I.S. of America, Inc. He has over 50 years experience in the water treatment industry. If you have a problem or question he is here to help. Along with directing the operations of the company he also teaches classes on water treatment throughout New York, Pennsylvania, Ohio, and Michigan.
Paul Strohmeier
Sales Manager
Paul brings over 25 years of experience in industrial and commercial sales to our company. As our sales manager, he assists our field reps and customers with their troubleshooting and water treatment needs.
Brian Blackley
Sales
With over 25 years in the water treatment industry, Brian serves our customers in Niagara County. His expertise with both large and small systems has helped solve water treatment issues for industrial, commercial, and institutional customers across Western NY.
Tom Walling
Sales
Tom has extensive training in the Industrial water treatment industry as well as degrees in biology and chemistry. This has given him excellent insight into troubleshooting and treatment for boilers, cooling towers, loops, and other HVAC systems. Tom covers the greater Buffalo Territory.
Bruce Burkley
Sales
With over 25 years in Sales, Bruce's excellent customer service skills along with extensive & continued training here at M.I.S. of America, Bruce will service our customers needs in New York's Southern Tier and Erie PA locations.
Kirby Mummert
Sales
Kirby brings 20 years of industrial sales experience to M.I.S.of America. He has sales and service experience with customers from many different industries. Kirby has years of experience maintaining different boiler systems.
Casey White
Sales
Casey is the Water Treatment Specialist for Central and Northern New York. With training in water treatment, softeners, and troubleshooting equipment, Casey brings his skill and expertise to our customers from Ithaca and Cortland through Syracuse, Watertown, and Messina.
Joe Hinchman, CWT
Consultant
After working at Monroe county water and an energy plant Joe came to M.I.S. of America in 1992. Joe retired in early 2017 after 25 loyal years of service, however he is still available to M.I.S. of America and our customers as a consultant. His knowledge is extremely valuable to us.
Karl Beresniewicz
Technical Support and Service
Debbie Schmidt
Accounting Clerk
Jessica Wutz
Administrative Assistant
Bob Battista
Purchasing Coordinator
John Stewart
Shipping/Receiving
Joe Cheesman
Service Technician